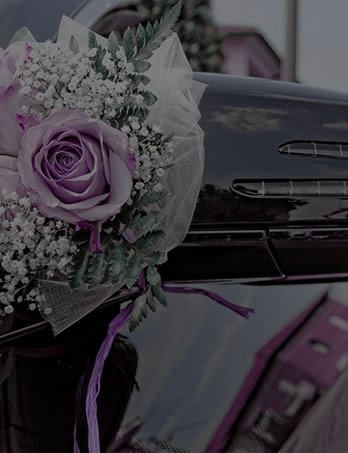 CEREMONIES AND WEDDINGS
LUSIVE for this so special day. He will not repent of the elegance and the taste in the decoration. The rent of cars for weddings with driver is a great choice not to leave anything at random. Maximum punctuality.
Our cars are located in Madrid, but we give our services in the whole peninsula. We have called to this service " Ceremonies and weddings " because your structure coincides with the habitual service that they give all the companies of rent of cars of wedding; not what to say has that there exist small details that mark the difference …
We gather the girlfriend and the godfather in your domicile and take them up to the place where the ceremony is celebrated. There we hope with the car that this one finishes the ceremony to take the boyfriends up to the invitation, though the normal thing is that before they displace to some place to do the article of photos. If the ceremony and the invitation are celebrated in the same place, better than better, do not forget that the principal mission of our cars, much more important that to move, it is to decorate Ceremony and Wedding and to give this special touch and of distinction that is needed in one so special day.
Our service of rent of vehicle of Luxury for Weddings has an approximate duration of 4 continued hours, but if it extends slightly more of the agreed time, always inside the reasonable thing, we will not receive from them any extra.